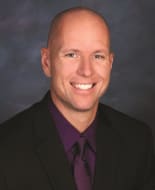 Get financial services product options in Story City, IA
from State Farm® insurance agent
Brandon Geise
See reviews
Get a financial services insurance quote
State Farm can help you find the right financial services insurance coverage at a competitive price.
Why choose State Farm? 
Invest in your future with State Farm! We're here to help you make informed choices every step of the way, so you can achieve your financial goals.
Plenty of options
State Farm can help you choose from financial products like bank accounts, mortgages, mutual funds, annuities, and more.
Personalized solutions
Everyone has different dreams for the future. That's why we offer a range of products that can be tailored to match your financial goals.
Agent know-how 
Banking and investing don't have to be confusing. Your local State Farm agent is here to answer your questions.
About me
State Farm insurance agent
Agent license IA-6899871, IL-6899871
Taking care of our Customers and our Community
Husband to a wonderful wife and Dad to 3 amazing girls!
State Farm Agent Since 2000
Proud supporter of Roland Story Norsemen
Office details
Address
617 Broad St, Story City, IA 50248
See map and directions
Office hours
| | |
| --- | --- |
| Sunday | Closed |
| Monday | 08:30AM-05:00PM |
| Tuesday | 08:30AM-05:00PM |
| Wednesday | 08:30AM-05:00PM |
| Thursday | 08:30AM-05:00PM |
| Friday | 08:30AM-05:00PM |
| Saturday | Closed |
Insurance products
Auto
Home
Property
Business
Life
Health
Specialty products
Recent reviews
Brandon and his whole staff are amazing. They have been there for us through storms and other mishaps.
Brandon's office is very friendly! They offer very personal and outstanding service. I'm so glad we switch to Brandon.
State Farm and the staff here at Brandon Geise location are 5stars! Saved me money and got better coverage than I was currently carrying. I would suggest anyone that wants to save Money and be treated with respect...go see Katie